EOS Sleeving machine for potted plants
Machine to sleeve long and fragile plants such as orchids, anthurium and amaryllis.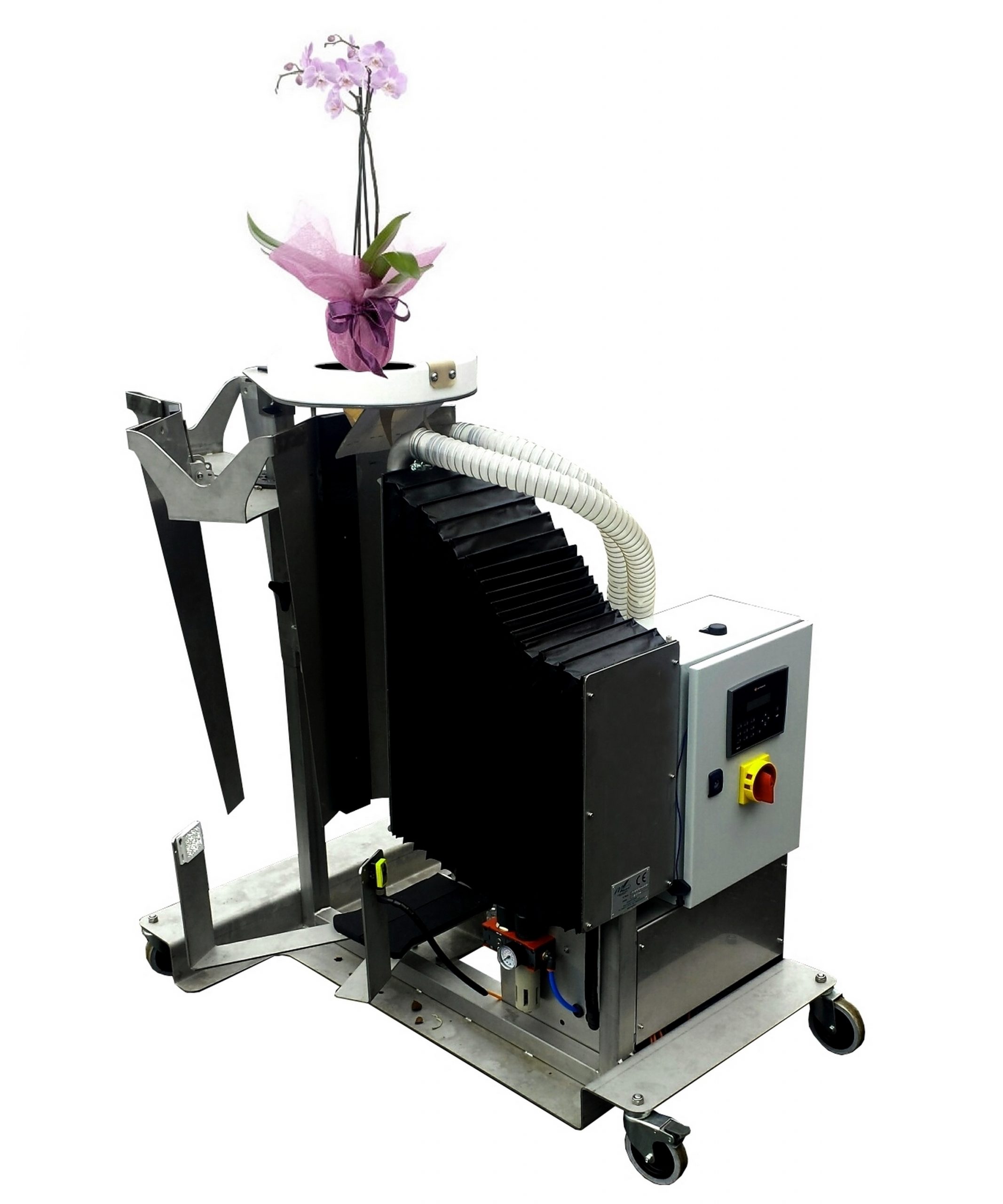 EOS Sleeving machine for potted plants
Easily sleeve up to 700 potted plants per hour, without damaging them, thanks to the EOS sleeving machine.
Adjust the descending speed of the pots to protect your fragile plants, then place the product in the pit.
Once the pot is detected, the descent guides open and your plant is sleeved, ready to be picked up.
Technical information
Production capacity : up to 700 cycles per hour
For pots with a maximum diameter of 14cm
Dimensions : 110x110x115cm
Power supply : 208V/60Hz or 220V/50Hz
Compressed air : 5.5 bar mini
Main features
Sleeve opening by suction
Controlled descent of the pot
Can sleeve any type of potted plants in sleeves from 70 to 90cm long
Advantages
Reduces the risk of breakage of fragile plants and pots
Mobile machine on 4 wheels
MECAFLOR, working together to make your mechanization projects successful.