Easypot non-spill pots unstacker
Automatic machine to unstack piles of Easypot, place and clip the non-spill lids on top of the pots and fill them with water.
Easypot non-spill pots unstacker
Increase your productivity with our Easypot unstacker. Each pot is automatically driven onto the conveyor, then a spill-proof lid is placed on the container. Finally, the pot is filled precisely with the preset volume of water, at the same time as the clipping of the lid.
Technical information
Production capacity : up to 1000 pots per hour
Only works with Easypot 15 or Easypot 18
Dimensions : 250x60x170cm
Main features
Automatic unstacking of the pots
Automatic positioning and clipping of the lids on the pots
Automatic filling of the pots
Adjustment on the PLC display of the volume of water to inject
Advantages
Mobile machine on 4 wheels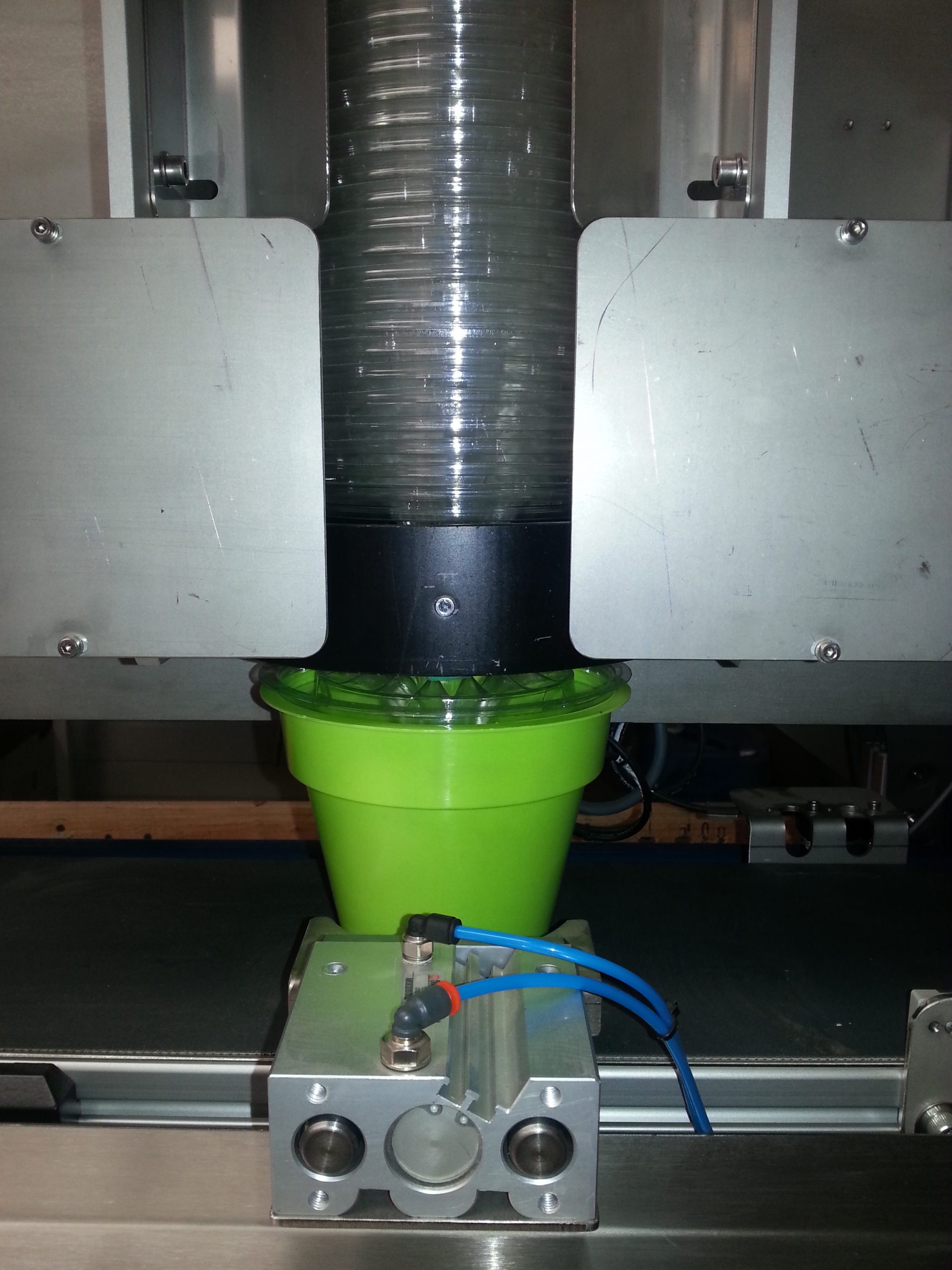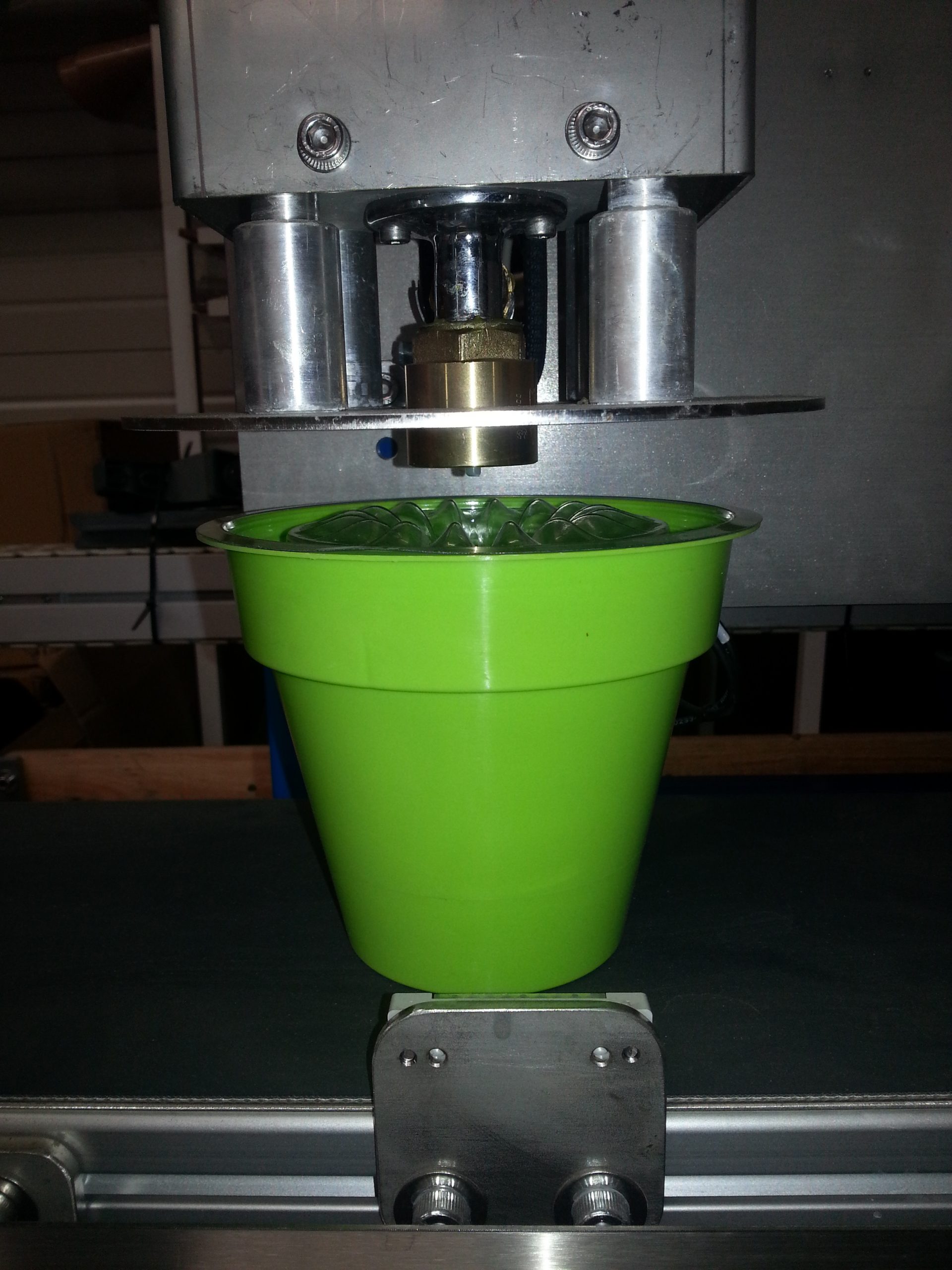 Easypot is the ideal solution for florists and bouquet makers wanting to develop their online activity.
Read more
MECAFLOR, working together to make your mechanization projects successful.