Strawberry plant cutting machine
Machine for the automatic cutting of strawberry plants.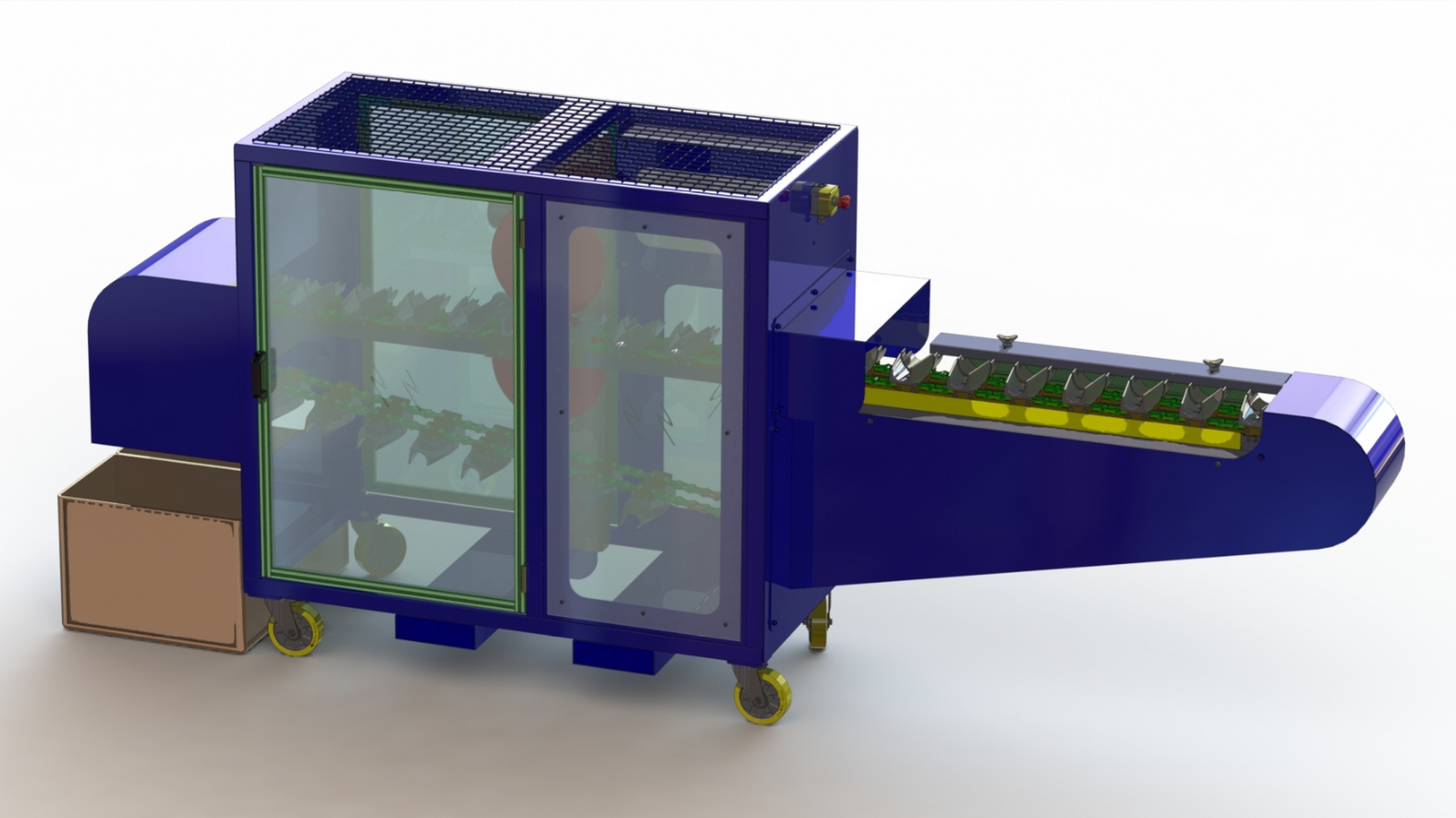 Coupe fraisiers
Maximize your productivity by cutting up to 1,800 strawberry plants per hour.
Easy to use, the Strawberry plant cutting machine requires only one operator to fill the buckets and pick up the cut plants.
Featuring a cutting height adjustment system and asymmetrically positioned cutting discs, this equipment allows a clean, precise and noise-free cutting of your plants.
Technical information
Production capacity : 1800 buckets per hour
Dimensions : 83x380x158cm
Power supply : Connection to wall outlet 230V, 50-60Hz, 16A protected by 30 mA circuit breaker (Customer Installation)
Main features
Automatic waste separation
Cutting area secured to CE Standards
Advantages
Easy to use : only one person is required to operate the machine
Mobile machine on 4 wheels
MECAFLOR, working together to make your mechanization projects successful.